United Plumbing wants to thank all our veterans this holiday season the best way they know how.
That's why they have started Project Plumbing. If there's a veteran that you know that needs a plumbing repair or upgrade done, nominate them now. One lucky winner will receive a free plumbing project AND concert tickets to see Kiss on their farewell tour!
And just for nominating a veteran, you'll receive a free United Plumbing Chiefs t-shirt yourself!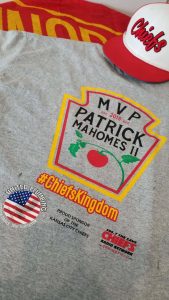 It's a win-win! Nominate your special veteran now.